Big Wheels or Ferris wheels have been a popular Meccano subject for over 100 years and appeared in some of the earliest manuals. This simple model is based on one from the 1970 manual for sets 5/6/7. Although the set model featured in the 1964 advertising for "New Look Meccano".The parts needed for the model were in the number 6 set although I have changed the model in several ways. I have used some different parts to those in the 1970 number 6 set another change being to make all the chairs uniform , this was no possible from the parts in the set. The seats are made simply from the two types of Meccano curved plated bolted together. The model is hand operated and was built for visitors to operate at an exhibition display The parts used in this model are zinc, yellow and dark blue. The braced girders used for decoration on the ends date from the nineteen twenties.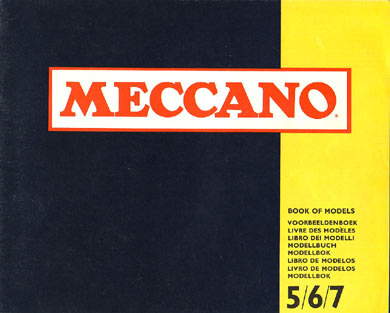 The 1970 range of manuals 1-7 sets were completely new and used exploded step by step colour illustrations. The cost of producing all these attractive, hand drawn illustrations must have been expensive. The manuals for the 8 and 9 sets were not however changed and are just the same as those from 1962. The number 10 set dated back even further to 1954. No doubt the cost of the new style illustrations in the larger slow selling sets would have been prohibitive. . The cover design is shown above right although bold and striking in design terms was somewhat uninspiring, lacking any illustrations of models as covers had in the past.
In November 2014 I needed another working but small model for a display at the Shoeburyness Model Railway and Hobbies show. This was the ideal model to motorise I also added a cover over the entrance note the nineteen thirties blue crossed hatch curved plates used for the roof. The modified Big Wheel is shown below.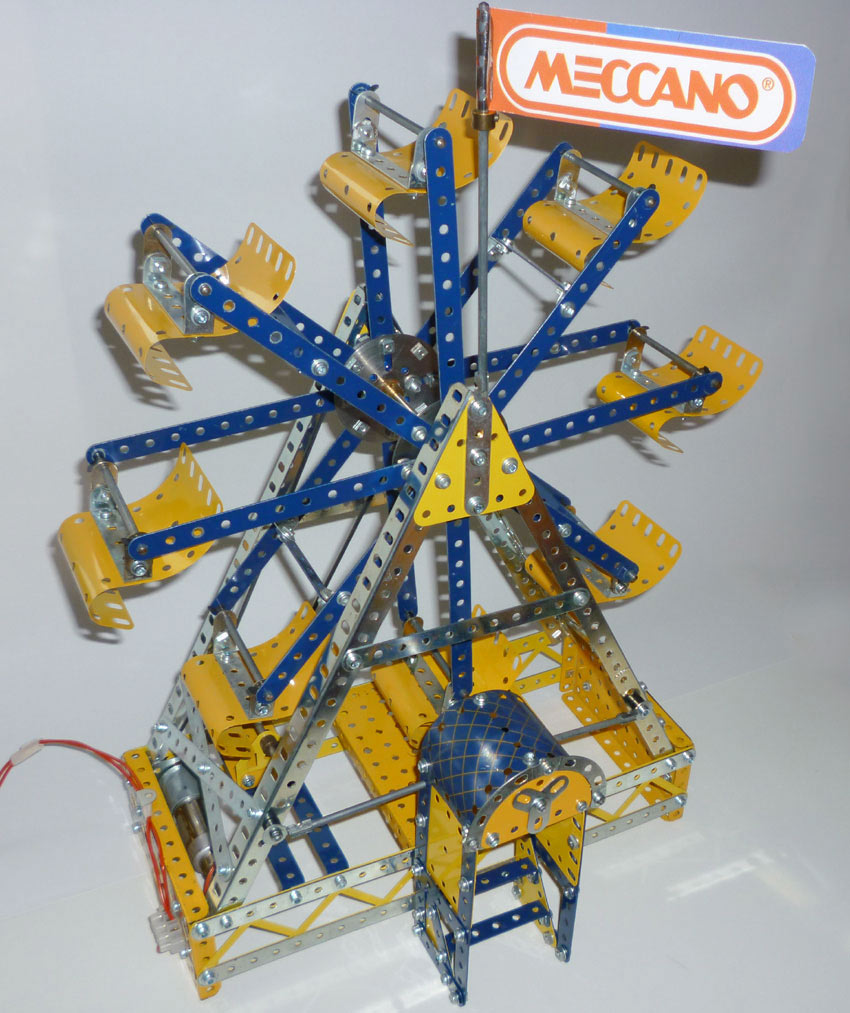 March 12 2013 Revised November 26 2014