This is the TDI class steam tug Brent built in 1945 and now moored along side the promenade at Maldon.
She Worked in the Dredging Department of the PLA (Port of London Authority) Dock System from 1946 until
she was laid up in 1969.In 1971 she was saved from the breakers yard by a local private buyer.
She was donated by the family to the Steam Tug Brent Trust a registered charity in 2011.
This type of tug were built during the Second World War in pre-fabricated sections at inland engineering works and then taken by
lowloader truck to be assembled at shipyards.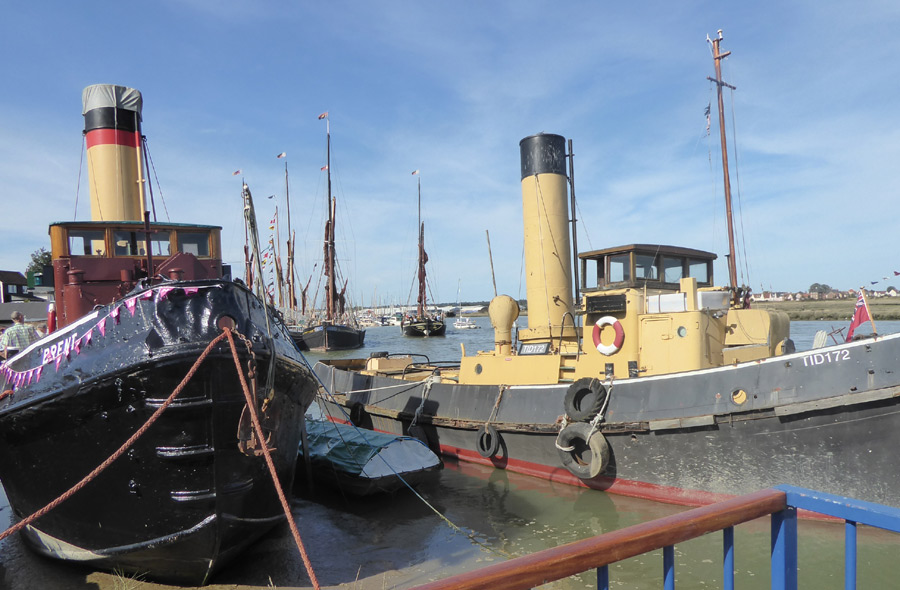 In 2019 Brent was joined at her bearth by TDI172, she is moored pending being towed to Kent for restoration. September 15 2019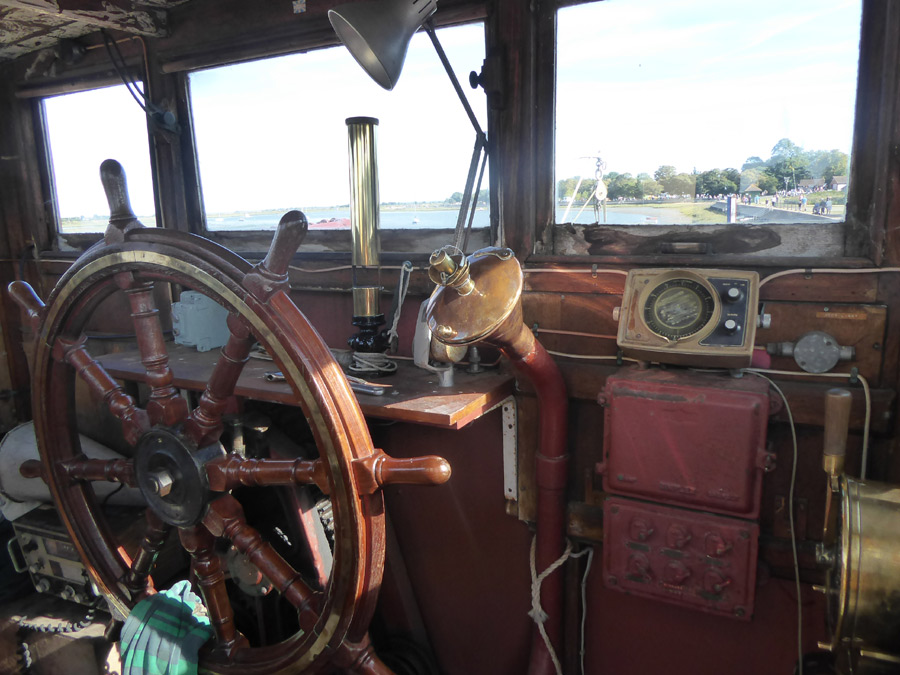 Brent's Wheel house September 14 2019