Maldon Essex

---
This is the recently erected statue depicting Byrthnoth, Earl of Essex. defeated hero of the Battle of Maldon in 991.
Byrthnoth was important because, although he lost the battle, he inspired the Saxons to resist the marauding Danes.

Cast in bronze the work was created by world famous local artist John Doubleday.
The statue is located at the end of the promenade extension and makes a good focal point for a walk along the river front.
He faces the causeway to Northey Island where the battle is reputed to have taken place.
The base of the statue has a relief of depicting Saxon life around the time of the battle.
There is also a statue set in a niche on the outside wall of All Saints Church in the High Street.
If you would like to find out more about or local hero Byrthnoth and the Battle of Maldon visit The Battle of Maldon

Picture below was taken on October 8 2006.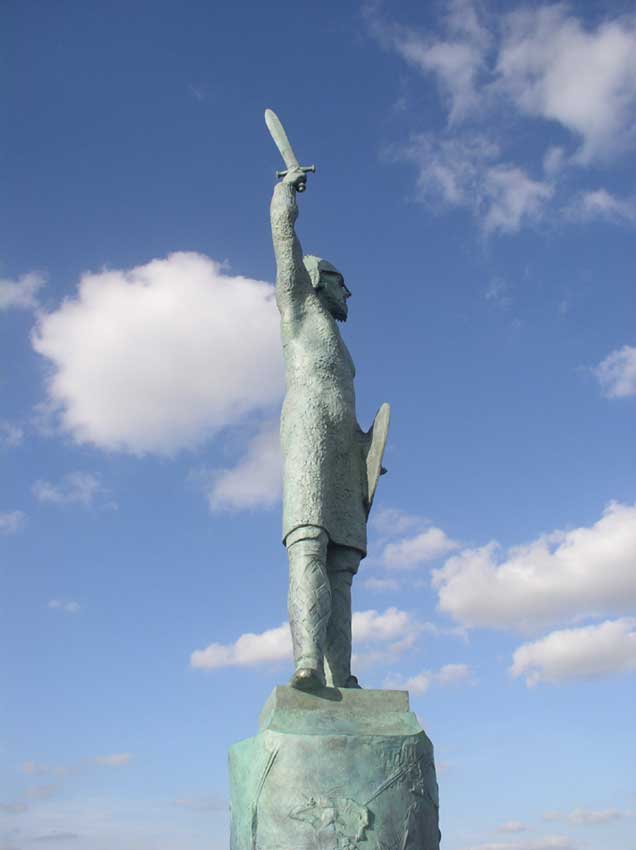 During the High Spring Tide of Sunday March 18th 2007 Brythnoth became cut off from the promenade and was for a short while surrounded by water.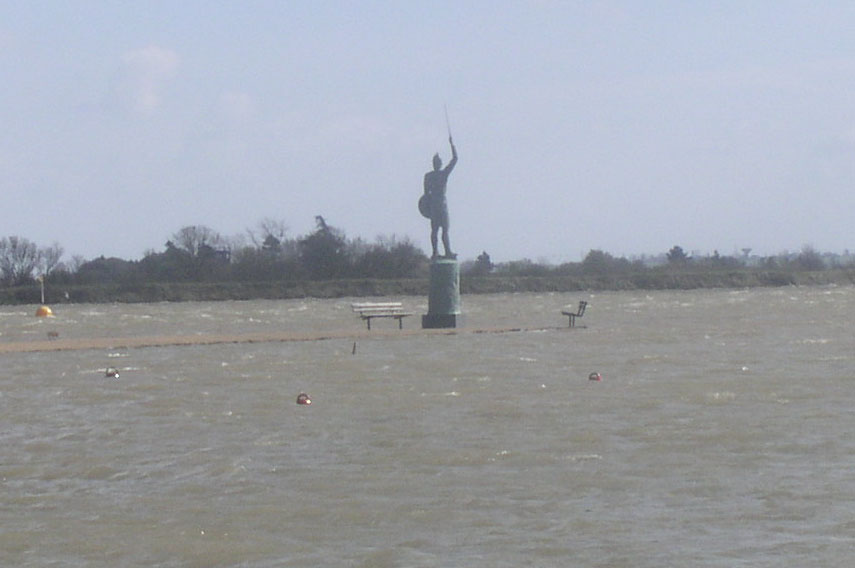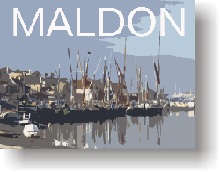 To return click on Maldon